Having a notebook helps you stay avoid confusion and distractions. OneRemind software has a great notebook that enables you to change your habits and be more creative. With this notebook app, you can categorize, save, print and search your notes.
Of course, we all have a memory of writing on paper notebooks, but through time we have lost part of the information in it for whatever reason.
But today, with the advent of technology, we have additional possibilities, and we may record all our vital points and useful everyday information in the free notebook software.
In the following, we will introduce the OneRemind notebook app and its capabilities.
Features of the OneRemind notebook software
Create and edit notes
You can make different notes with the Notebook app. Each notebook can include an endless number of separate groups and subgroups.
By using this section of the digital notebook, you can create new notebooks, edit current ones, and remove old ones. The names of each notebook are displayed on the main page of the note sheet, and by double-clicking on the names of each notebook, you will be able to add the notes for that notebook. You can look through all of the notebooks' notes in the search box to find something specific.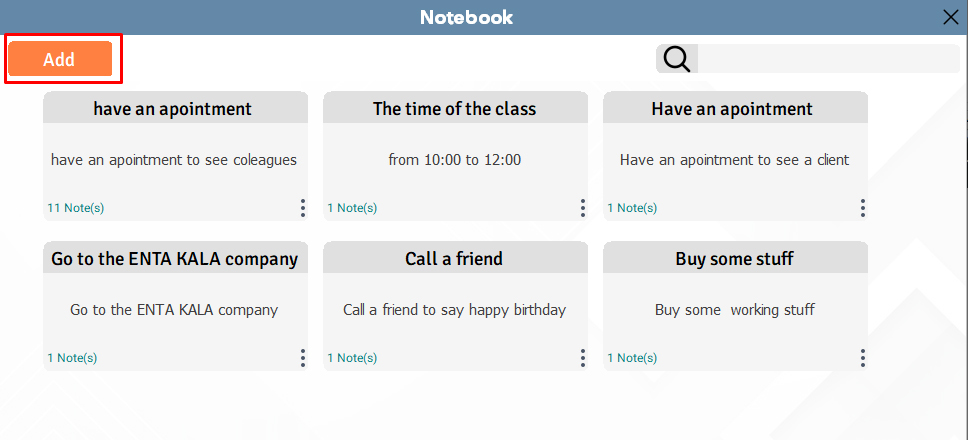 Related posts: Project management software
Management of Notes
To access the notes management section, double-click on each notebook, as seen in the screenshot below. The notes for each category can be accessed by selecting them from the drop-down menu.
To read more: What is time management?
Sort your notes into categories
To create or update categories, use the right-click menu on the categories list. When you click on it, a menu will appear, as shown below.
By selecting edit or delete a category, you will be able to change or completely remove the category you selected.
 When you click on Add New Note, a new blank note will be created. Automatically storing the postings is accomplished by typing and putting information into that area.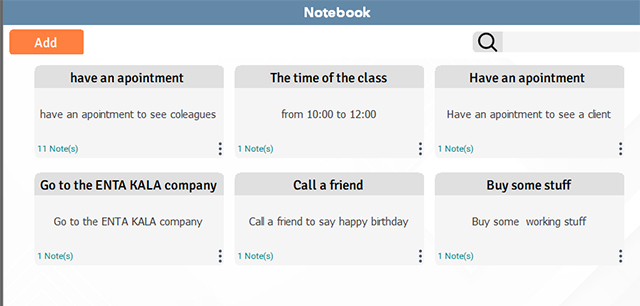 The following are the characteristics of each note:
The Printing Notes option: opens a box that saves the current note as a Word document that you can print after choosing the appropriate font in your browser.

Notes saving: saves the current note.

Delete option: deletes the current note that is being worked on.

Save as Word document: saves the current note as a Word document.

Adding text: text can be added to the remark by pasting it into a Word document.