With the reporting part of OneRemind software, you can provide of weekly, daily, common, and company reports. By using the Oneremind app be always the fastest personnel for your company.
Reporting means recording what happened. Reports can include an annual business budget report, market analysis report, trend analysis report, or daily tasks report. In any case, the importance of reporting on various aspects of human academics and work-life can't be ignored.
Today, the speed of doing work is so important, and writing a report on a paper may take a lot of time. In addition, you may need to always have access to all your reports, in which case you have to carry a lot of paper and this is too difficult.
To make the writing of reporting easier and have faster access to your reports, we recommend OneRemind software.
OneRemind software makes easy the reporting for everyone
In the Reporting part of OneRemind software, you can write down your reports such as common, friends, company, and weekly reports. By clicking on the Show all category you can see all reporting together in the reporting part like the picture below.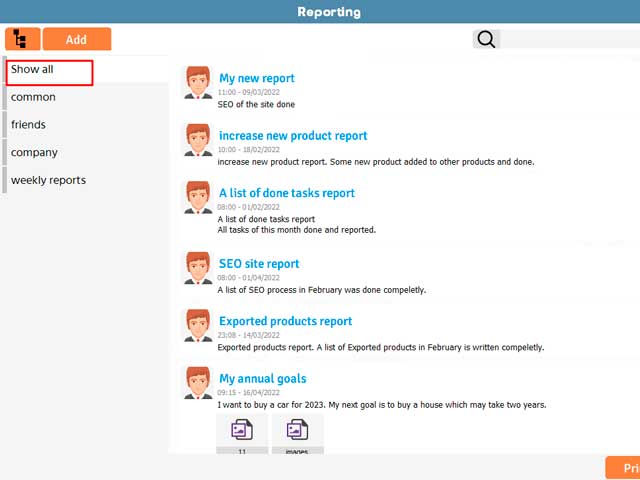 You can add a new report or edit previous reports as fast as possible. To add a new report, you can click on the Add button.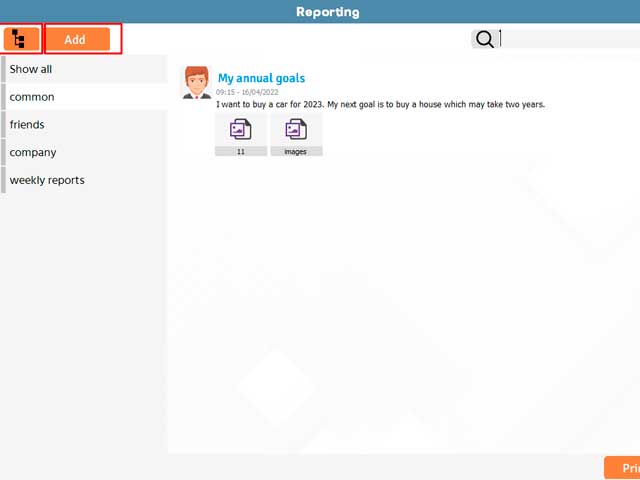 But if you want to add your desired category click on the button with the tree diagram (category) symbol. In this part, you can add, edit, and delete the categories.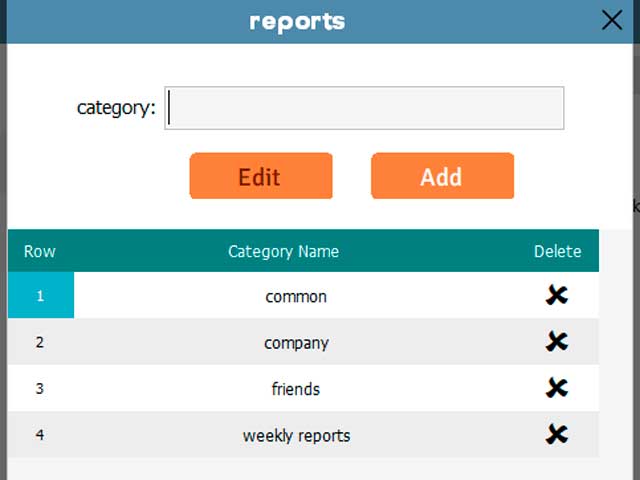 To edit or delete a report click on the three-point in front of any report.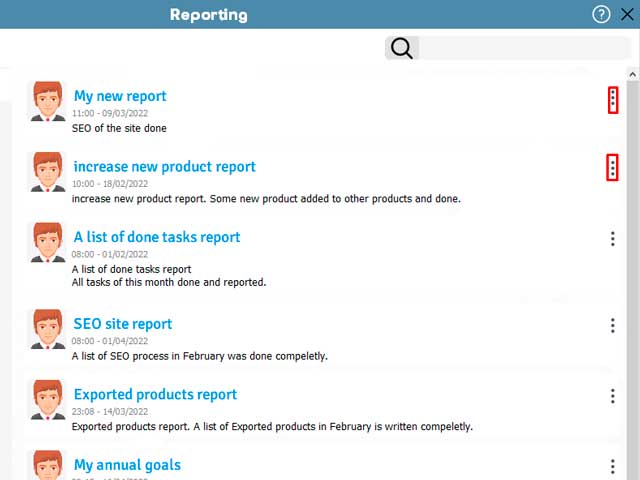 In the reporting part, you can add the images or videos that are related to your report. After adding a report to attach a file click on the Add files and to delete a file click on the small recycle bin icon on the right top corner of the file.