As the name of this section shows, the settings related to the software are done in this section. in this part, you can change the button color, text color, and do other changes.
In this part of One Remind Software, you can set the settings of the software, for instance, change the date format, the color of buttons, and so on. To know more about the settings part stay tuned.
The Login to the application, without having to enter a password option is enabled by default as shown below. If you need more security and want to log in with a password, disable this option.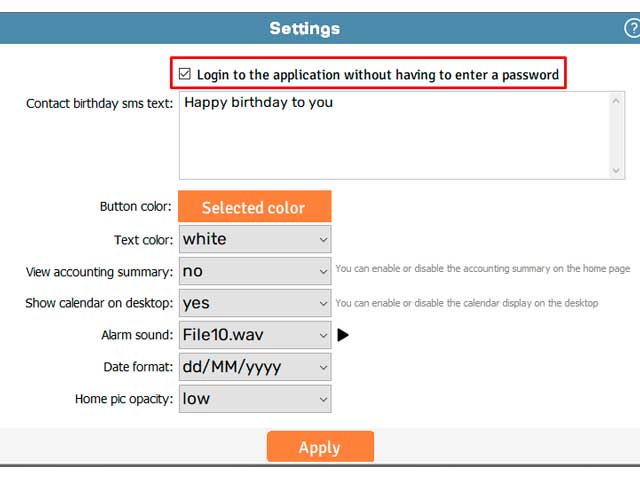 To set a new password go to the user area and click on three-point as in the below image.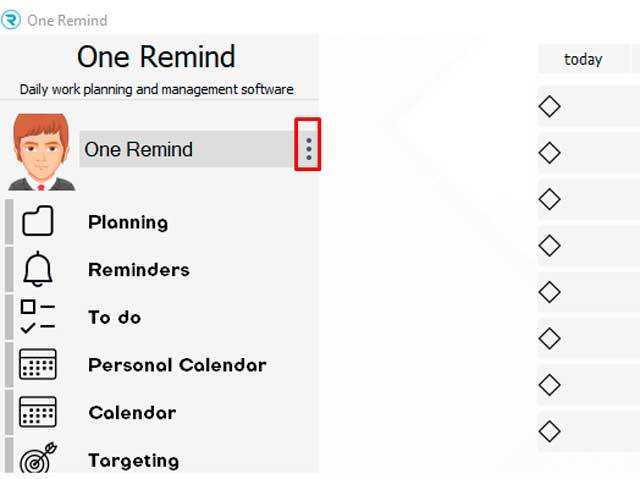 In this window, you can enter your new password. Security question and its answer will help you to find your password so select the question that you remember its answer easily. To save the changes click on the Apply button.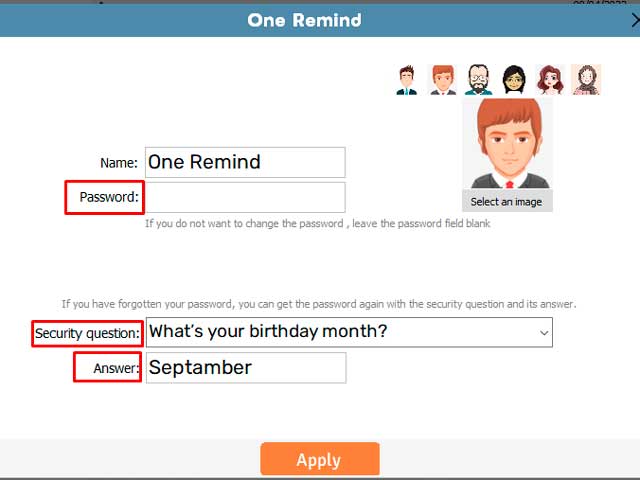 The Birthday SMS text option has not been activated yet and will be activated in the next updates.
Button color: This option changes the color of the buttons.
Text color: This option changes the color of buttons' text.
Show calendar on desktop: If you set it on yes, the calendar shows on the right side of your desktop and you can see the changes after restarting your laptop as shown below.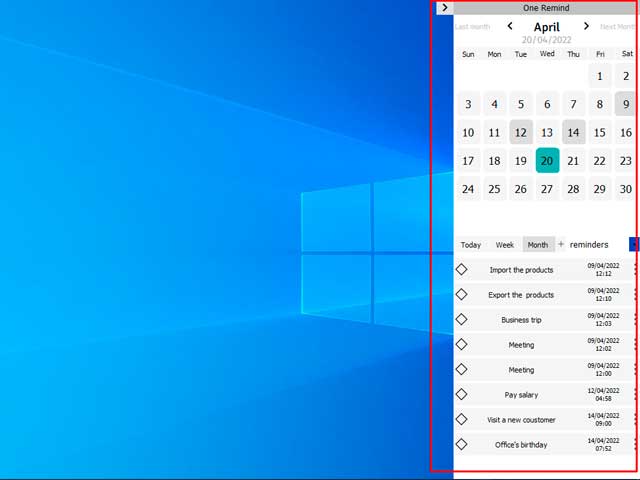 Alarm sound: This option changes the sound of reminder messages.
Date format: With this option, you can change the date according to your country's date format.
Home picture opacity: this option changes the opacity of the home picture.
At the end after changing the options click on the Apply button.