Today, work, personal and economic problems have put so much pressure on us, humans, that all our day and night efforts may be wasted by forgetting a simple point or appointment. In the past, a pen and a notebook were always in people's pockets to prevent such problems. But this method, in turn, had its drawbacks.
For example, a person forgets to write down his appointment or work at the moment, and as a result, does not remember it when he should. Alas, when you are also a distracted person and you completely forget where you left the booklet, it becomes light upon light. You might also say that you are a disciplined person and the percentage of such problems you have is almost zero.
But you have to accept that one can make mistakes and realize this fact where one does not expect it, because there is no time left to focus on anything, and of course, the efficiency of the brain goes down. It seems a little hard to remember important tasks and days of life. Of course, the word important has a special meaning for each person.
For some people, having anniversaries and birthdays is vital, and for others, it's worth discussing.
To read more: What is time management?
It was here that programmers and application developers thought of a solution and started designing software that could be installed to manage all daily tasks and no longer have the stress of forgetting.
In this article, we want to acquaint you with 5 of the best task management software, and then we will express the advantages and disadvantages of each of them so that you can make a choice with full awareness, so stay tuned.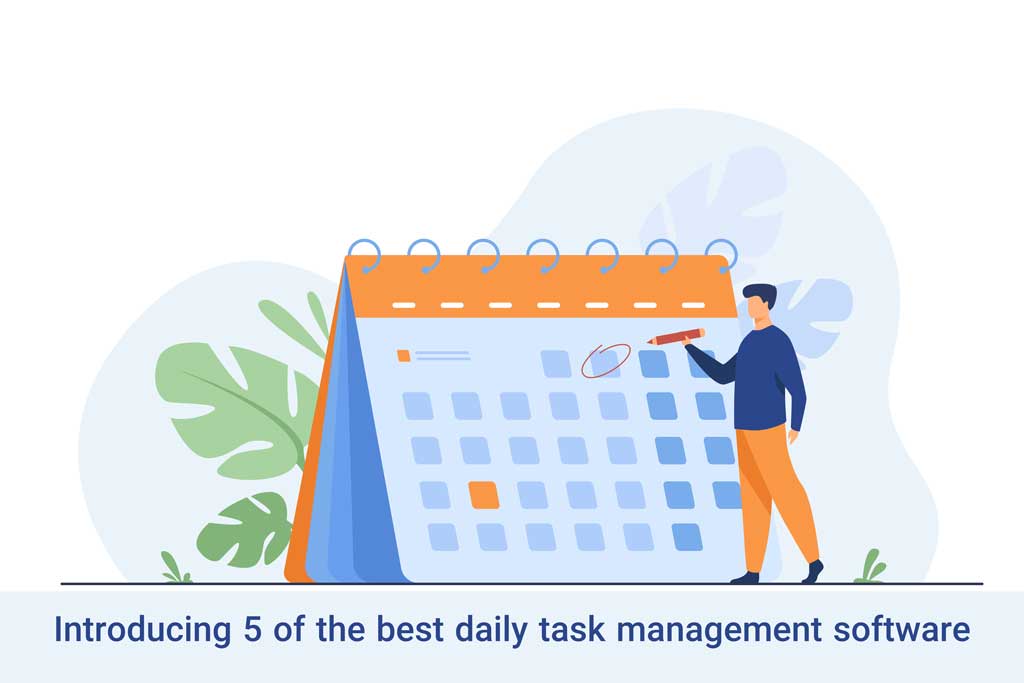 The best task management software
OneRemind software
OneRemind is one of the best daily task management software and job scheduling software. The software environment is very purposefully designed and behind each part of it, there is a sea of ​​small and large capabilities. OneRemind is extremely comfortable to use and can be used by all people. Whether you are a simple student and want to plan for the entrance exam or you are an employee and you want to do everything at the appointed time.
OneRemind software has also earned the title of the most professional because, with its help, you can not only have an advanced notebook but also write down your memories with it on a specific day and time.
OneRemind is divided into personal and network types. The personal type, as its name implies, is designed for personal use, while the more advanced level is networked and is ideal for use in companies and offices consisting of several employees. With the help of One Remand, managers can send each person's work to their account and specify a specific time to do it.
Its advantages can be considered easy to use, having motivational daily messages, an attractive environment, and easy access to recorded files and articles, as well as selecting the output format in the desired pdf format, etc.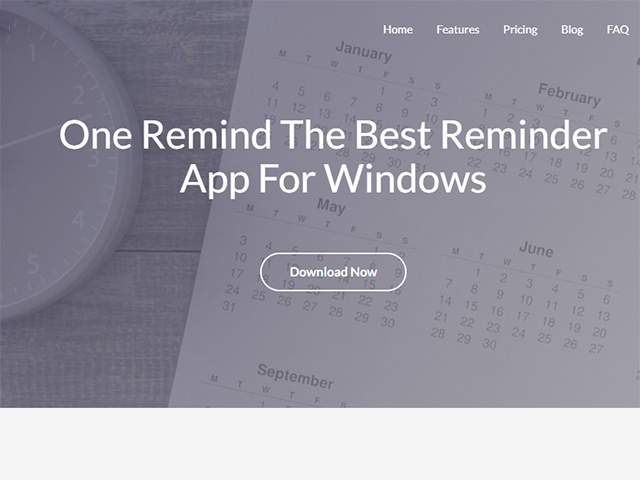 Another remarkable advantage of OneRimand is that you can set reminders for a specific day and time on the software calendar and get to your other tasks safely. In short, its general features cannot be summed up in a few lines, just as it used to be to hear when hearing was like seeing.
To read more: How to Stop Forgetting Things?
TickTick software
Another of the best day-to-day management software is Tick Tick. This application is designed in such a way that a special method can be used to remind each responsibility that is registered in it. This means that a special type of reminder is for a group of peer responsibilities, and the user can remember the reason for setting them as soon as possible.
Continuous reminders on the one hand can be considered an advantage because the percentage of forgetfulness of the assigned responsibility for the user to zero, but on the other hand can also lead to annoyance and broken nerves. To address this, TickTick includes the ability to disable reminders, in addition to prioritizing the importance of daily tasks. As a result, in such cases, the user can manually turn off the reminder mode and put it into so-called sleep mode.
Of course, the purpose of deactivation is not completely disabling and only for the time range that is also specified by the user and can be adjusted from one hour to several days. Another advantage of this program is that it can be installed on both Android phones and Asus operating systems.
Remember the Milk software
Another best day-to-day management software is Remember the Milk. This application is designed to be very simple and basic, and it does not use various features that allow the user to be misled. Some consider this simple environment to be a software flaw, while for many people it is a significant advantage. Because it can help you manage your daily tasks in the simplest possible way.
The ability to receive notifications and reminders via email, Twitter, and other platforms is one of the best and most notable features of this software. Enabling such a feature is also very easy.
Visit the Remember the Milk website and proceed from there.
According to a survey conducted among the users of this application, the possibility of prioritizing, specifying the exact time on the calendar, and also setting the number of repetitions of reminders were the most prominent features of Remember the Milk.
Todoist software
Another of the best day-to-day management software is Todoist. The Todoist app is designed to remind you of important life goals because it benefits from intelligent planning and you can use it to be aware of the current status of projects, daily habits, and everything that is within your authority.
Another advantage of Todoist is the possibility of initial scheduling, especially when the user can not keep up with predefined programs. It should be noted that with the help of this software you can share your plans with your audience. Therefore, for students and behind the mines, it is an option that is worth installing.
IFTTT software
Another best day-to-day management software is IFTTT. This software is automatically created and designed to perform predefined tasks and responsibilities. The IFTTT app is very useful for special occasions when people don't have time to scratch their heads and has an interesting environment. Because a set of color applets is placed in it and it is enough to choose one of them.
This means that choosing one of the applets is equivalent to posting a photo on the Instagram page. A photo that you have already posted to the software at a specific time and date. For example, you know that tomorrow is Engineer's Day and you would like to congratulate your architect friends on such a day by posting a photo, but you do not have time tomorrow or you may forget it.
So today or a few days before it, select the photo and text you want to post and put it in the IFTTT software, and set the reminder for the promised day. You can also add the same post to your Twitter page. In addition to these features, you can even add other special and unique functions to the software environment.
last word
In the end, we introduced you to more than 5 of The best task management software. Now it's your turn to use them. In any case, it does not matter how much you work and how much you rest. The only thing that matters is to focus when you need to work and rest when you need to.