Without a doubt, we all have a series of daily tasks like passing checks, calling customers at a specific time, appointments, birthdays of familiar people, payment of installments, and so on, that we need to remember them all or keep in a notebook. Don't worry about forgetting reminders and important events by installing the daily Note reminder software "One Remind".
Daily Notes reminder software "One Reminder"
Daily reminders are one of the important capabilities of "One Reminder" software. The system will alert you at a certain time that has been determined by you.
This software provides to register your important reminders on the calendar. Reminders are displayed on the user's system at a specified time by an alarm. If your system is off during the time of reminders, you can see them later, after the entrance to the Windows, like the below picture.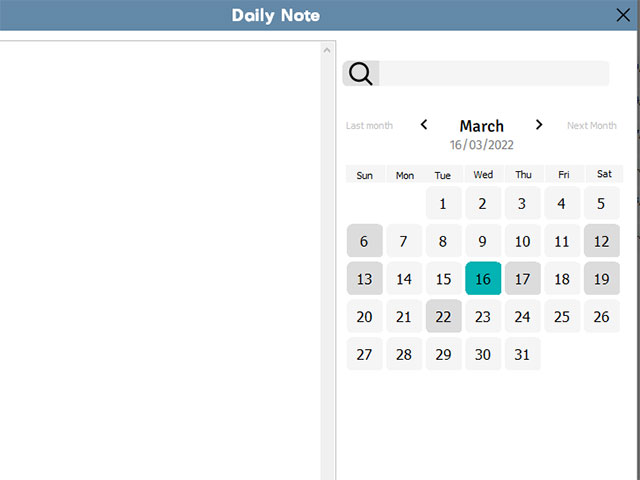 Related posts: What is goal-setting software?
Displaying the reminders on the Personal Calendar:
In this part of the daily tasks reminder software for PC, reminders are displayed on the Personal Calendar. In this state, the registered reminders of the current month are visible on the calendar. By clicking on each day you can see the details of that day's reminders.
Related posts: Project management software
By clicking on each day you will enter the details section of that day. Like the image below.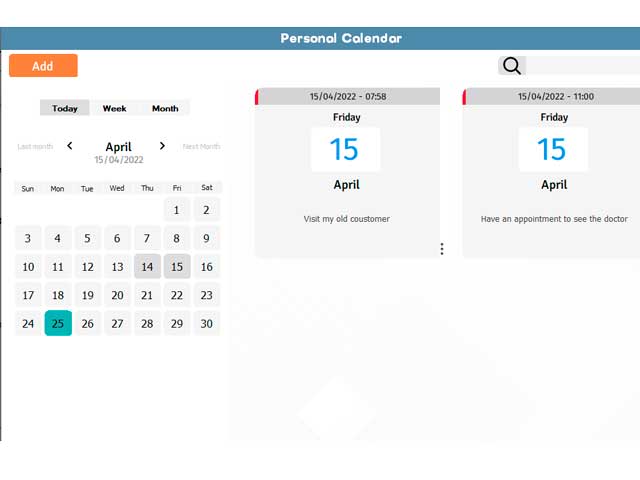 You can see the exact time of future reminders or the elapsed time of each reminder.
Display reminders in list mode
List of reminders in the daily reminders recording software
In the Daily Note reminder software, you can observe reminders at arbitrary periods of time. You can also observe their done report and search between reminders and print them if needed. If the system is off at the time of displaying a reminder, the reminder will show again when windows start.
Each reminder is displayed at the specified time by notification in the right corner of the monitor.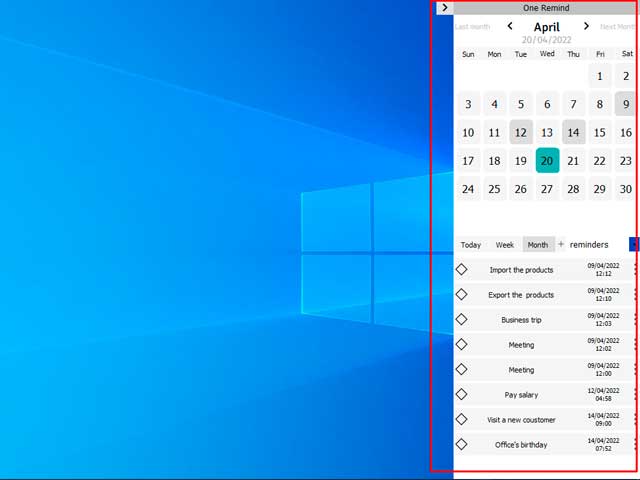 Displaying reminders
In the panel of daily Note reminder software, today's tasks are displayed and a summary of current reminders.
Before installing the software, if Kaspersky Anti-Virus is installed on your system, it is necessary to temporarily disable this software until the end of the installation.