The reminder section of OneRemind desktop software helps you to categorize your tasks and set a time and date to remind them. In addition, you can set tasks to remind you more than once.
Are you in a hurry to get your work done and do you want to get it somewhere? have you ever forgotten your tasks? If you feel that your work is constantly being postponed or you are not able to meet your obligations, then you should think about reviewing your daily planning and strengthening your organizational skills.
 Without proper organization, you can't have a balanced day and may not even enjoy your lifestyle.
 But the question is how to remember daily plans and tasks? We recommend oneremind software that helps you organize your life. This software includes different sections, and we explain the reminders section here.
planning and reminding tasks makes it easier to manage and control things, and it can help you to balance short-term goals with long-term, and prioritize tasks based on how important are they to you.
With OneRemind software, you can remind yourself of all schedules on the specified date and time. To do this, go to the reminders section. In this section, you can edit all previous schedules or events and set them for a new date or record a new reminder.
For example, you can add your family's birthday to the list of reminders to be reminded you of the determined date.
To add a new reminder, click on the Add button.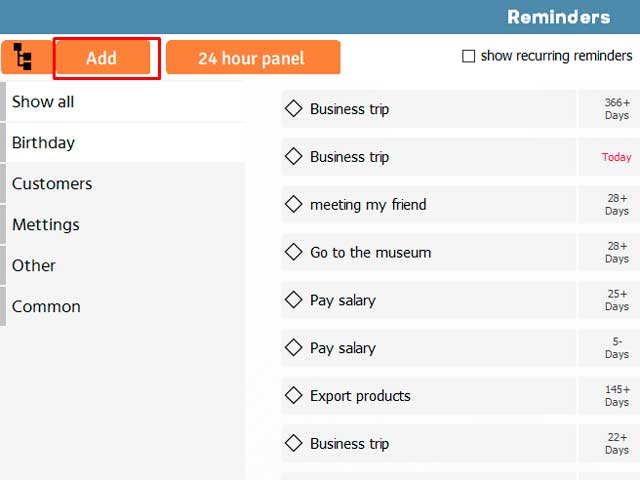 In the Reminders section, you can categorize your plan or events in a specific category such as common, Birthday, Customers, Meetings, or add your desired category.
To add a new category, click on the Category button and fill the fields according to your requirement.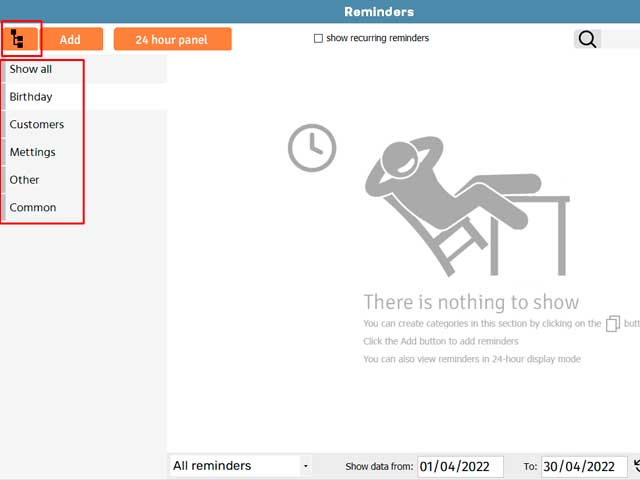 By clicking on the Show all category, a list of reminders will be displayed. If you don't see all reminders, change the date and refresh that at the bottom of the page, because the software only shows the current month's reminders, by default.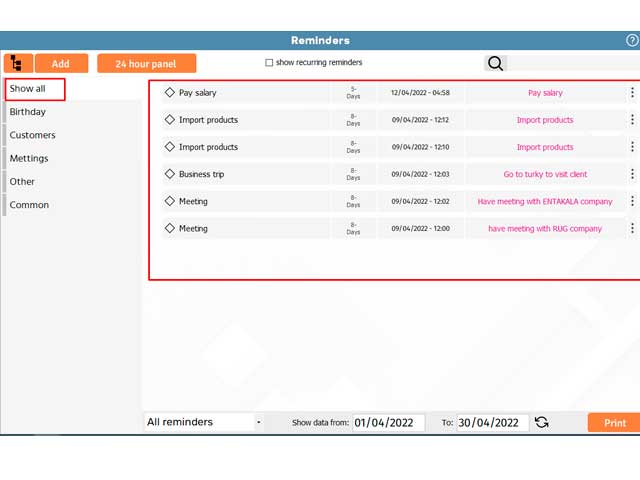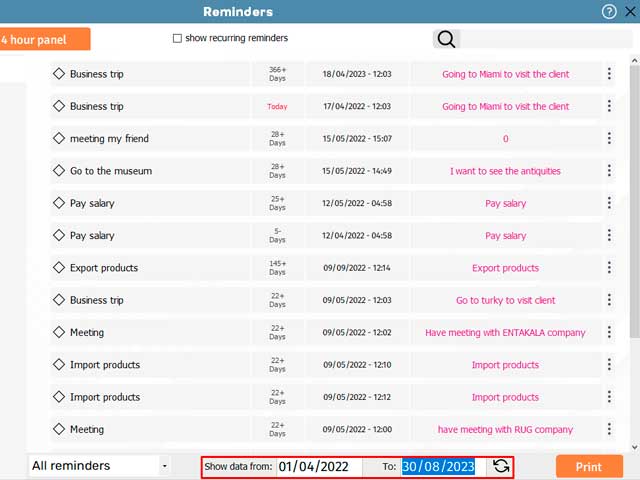 If you enable the Show recurring reminders at the top of the page, you will see the reminders that are set to repeat. The number in front of every event shows the number of repeats.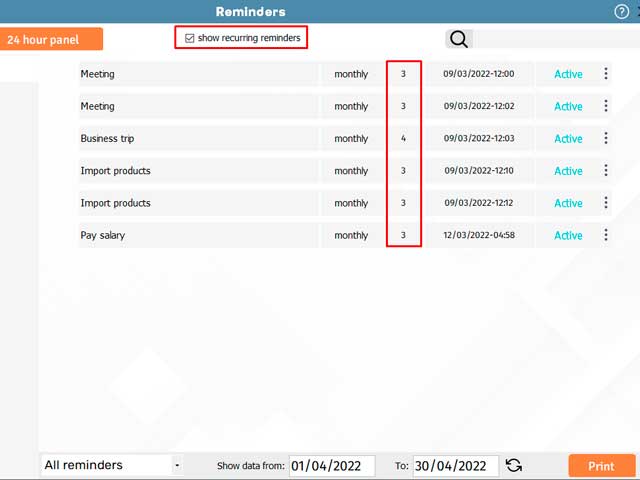 By clicking on the three-point in front of each event, you can change the repeat mode and set it to repeat annually, monthly, weekly, or daily.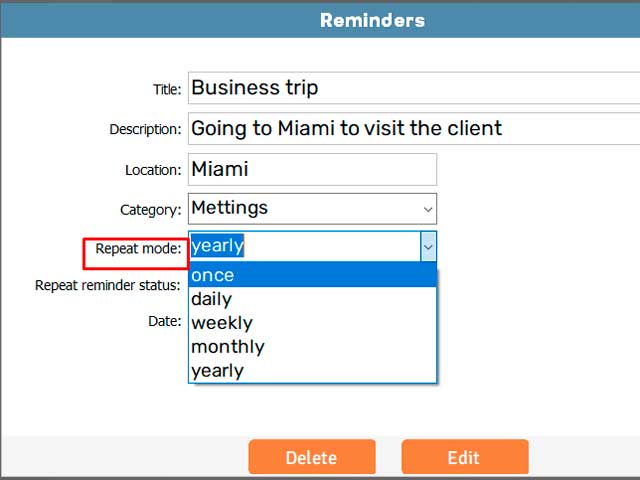 Click on the 24-hour panel to see all your daily reminders at a glance.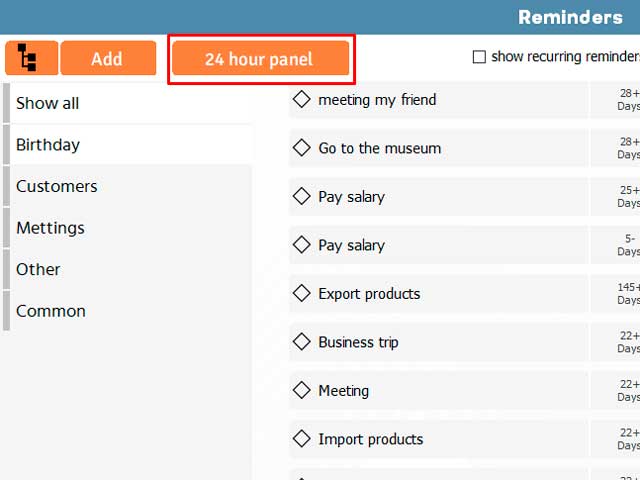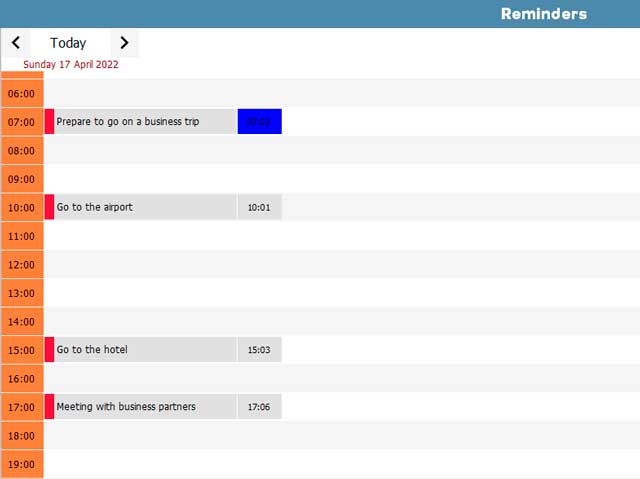 At the end If you want to have a hard copy of your reminders, click on the print button. The OneRemind software is useful for everyone who wants to have more orderly, let's try it together.
To read more:
The Best Reminder app for Android / iPhone